Gastroenterology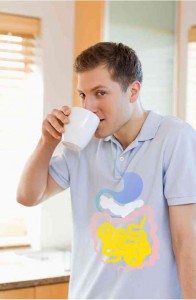 Digestive system and gastrointestinal tract disorders are extremely common. Therefore gastroenterology in Germany is one of the priority areas among medical professionals. In turn, it implies the use of all the latest techniques and technology, experience and professionalism of German doctors leading to high treatment efficiency. This approach is particularly relevant for such a complex area of medical knowledge as child gastroenterology.
With the help of Medigerman our compatriots from CIS countries can undergo a treatment for any abnormalities of the gastrointestinal tract in the leading German hospitals and specialized clinics. We will introduce you to the best gastroenterologists in Germany, take care of all visa issues and provide a comfort stay in the country. Naturally, diagnostics and therapy plans used in this field will meet the highest medical standards. Additionally, an attentive, personal and professional attitude of the medical staff will be another contribution for your speedy recovery. Such conditions are simply impossible for any gastroenterology department in Moscow or Kiev local hospitals.
Diagnostics
German doctors know that in order to effectively deal with any pathology of the digestive system, one must first establish an accurate diagnosis. For this purpose all gastroenterology clinics in Germany are equipped with the most advanced technical equipment.
Modern non-invasive diagnostic techniques are obviously preferred. These include high-resolution computer-assisted radiography, magnetic resonance imaging, three-dimensional ultrasound examination. In addition, minimally invasive techniques also come to use: fiber fibrogastroduodenoscopy, cholecystography, high-precision analyses of the liver, etc. Special attention additionally comes to the search and examination for tumor markers. After all, the sooner tumors are found, the easier it is to eliminate them.
Treatment
German doctors, guided by the general medical principles, are always cautious to pick up an individual treatment plan, which would take into account all the relevant characteristics of each and every patient. Any gastroenterological clinic in Germany offers a wide range of medications, the choice of which is based not only on their effectiveness, but also on the considerations of economic rationality for their application. Therefore, our ex-patients are content that even when using the latest generation drugs, they do not have to bear any extra expenses.
Every German hospital has also capacities for surgical treatment procedures. Preference is, however, given to low-invasive endoscopic techniques. They are especially common among doctors practicing child gastroenterology.