Endocrinology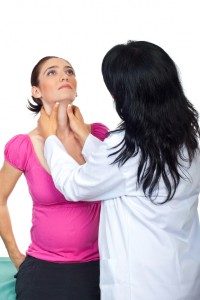 Endocrine system is one of the most unstable body systems; it can be influenced by a number of unfavourable conditions, such as unhealthy diet, stress and high radiation. Even specialized hospitals can accurately detect and identify hormonal disorders only under guidance of a qualified and experienced physician. This excessive difficulty stems from the fact that traditional diagnostic procedures – ultrasound, X-ray, computer tomography – do no work for hormones as they are rapidly inactivated inside the body. Therefore, special conditions of blood sampling and precise analysis are decisive and can sometimes be obtained only in German clinics.
Endocrinology in Germany holds its patients' problems in closest focus. Therefore, Medigerman invites you to undergo medical treatment there, taking care of all administrative arrangements on its part.
Many patients travel to the German hospitals in hope of receiving quality and safe services to normalize their hormonal health, and in return they get splendid results. Therefore, all praisings and complimentary reviews about German medical experts are actually factual.
Endocrinology centres can provide a full spectrum of medical assistance in cases of:
• obesity;
• hormonally instigated irritability and neuroses;
• thyroid and parathyroid glands diseases;
• hypothalamus, pituitary and adrenal glands diseases;
• male and female sexual disorders of hormonal nature.
German endocrinologists also provide consultations and treatment for endocrine system pathologies at the stage of pregnancy planning and during gestation.
All our partner endocrinology centers can boast great reputation and professional fame. Therefore, medical services provided there narrowly focus on the patient's benefit, which means that no "additional" research would be required to accurately establish a right diagnosis and treatment strategy. It terms of numbers it translates into lower overall medical expenses.
Endocrinology clinics are equally good in treating both adrenal and thyroid diseases. That is why German endocrinologists believe that incurable endocrine diseases simply do not exist.
Above all, endocrinology specialists devote themselves to eliminating the cause of hormonal imbalance. In many cases benign and malignant tumors are to blame. Endocrinology clinics can, thus, offer the following procedures:
• laser therapy;
• laparoscopic excision within healthy tissues (tiny scars, short recovery period);
• radioiodine therapy (for thyroid cancer);
• chemotherapy with modern drugs – they act directly where the tumor is located.
Parallel each patient receives a titrated (gradually increasing or decreasing) dose of hormones.
German endocrinology gives you the highest chance of recovery!