Pediatrics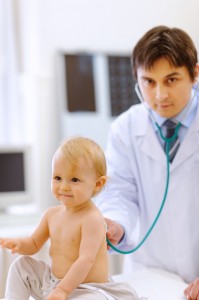 Children are our future, and, of course, every parent wants to make sure that his/her child is healthy. But, unfortunately, medical surveys indicate that virtually all children are susceptible to some diseases. And it is especially in childhood that such problems should not be left unattended, because further transition into the chronic form or their long-term effects may significantly undermine a child's health and instigate conditions that will have consequences for years to come.
European doctors are fully aware of this threat, so pediatric medicine suggests beginning at the earliest possible date and using all modern techniques and medications. It is according to this principle that European medical practice aims at maximizing the quality of a child's life and preventing any future complications.
In Europe children medicine emphasizes the preservation of the gene pool of European residents. That's why pediatrics in Germany and other foreign countries receives so much attention from the authorities. It is pediatric hospitals where the largest subsidies and the most modern medical equipment are sent to, and that is where the most effective techniques and safest drugs are used. Child healthcare is the key to the very existence and prosperity of the future nation.
Nowadays German pediatrics is also accessible for our compatriots. Medigerman will choose you a clinic that specializes in your child's problem allowing the consultation and guidance from the best German experts in the field of pediatrics. We will take care of all administrative matters related to your trip to Germany, and, therefore, you can focus on the treatment process.
Treatment in Germany guarantees that your child will be taken care of with maximum attention and support, and that all the tests will be made with utmost accuracy and precision in accordance to the latest quality standards. Additionally, keep in mind, that the use of any pharmacological substances in German pediatric practice implies incredibly strict safety requirements. Medications that are permitted for use in pediatrics, must undergo a whole series of long-term tests and trials.
Company Medigerman: let your child grow up healthy!