Female infertility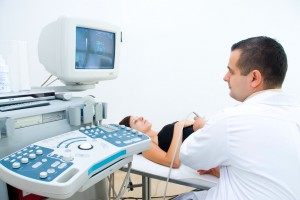 What could be dearer than the favourite child in the arms of happy parents?! If within one year of having unprotected sexual relations the couple cannot conceive, they should be tested for infertility.
Can fertility treatment help you?
You have already been to all local infertility clinics, but to no avail? Medigerman can be your saving anchor as we assure you – 98 % of infertility cases are curable! German infertility clinics are among the best in the world, and after a thorough diagnosis and treatment in a good hospital you'll be more than likely to become a parent.
The treatment costs are still much lower than in other foreign clinics. Nonetheless, Germany has demonstrated high success rates, and its service quality is undisputable.
Excessive emotional stress may only harm the future mom, so you can entrust us with all the troubles of organizing the whole treatment process in Germany. Medigerman is a medical provider that takes care to arrange the best medical service for its clients in the most reliable German reproductive centres.
Whom can we help?
Our services are available in Moscow, Kiev, St. Petersburg, Kharkov and other cities of Ukraine and Russia. All our customers will enjoy the most professional examination and treatment.
German healthcare culture also implies a polite and caring attitude to each patient. Be sure that your health problems will be solved as soon as possible.
Each individual treatment strategy always starts with modern diagnostics:
• transvaginal ultrasound of the uterus and uterine appendages;
• hormonal profiling;
• endoscopy and others.
Infertility treatment in Germany by 85 % increases the chances of you becoming a parent! After all, it a natural result of expertise and advanced infrastructure, which provide individual correction of hormonal levels, eliminate inflammatory disease and endometriosis, treat congenital diseases.
Infertility treatment centres can also offer their patients various artificial methods of fertilization and implantation of the embryo into the uterus. These options are recommended, if natural fertilization cannot occur:
• female infertility treatment can take place with the assistance of hormonal stimulation of the ovaries, which ensues subsequent fertilization of the matured egg outside the woman's body and implanting it back into the uterus;
• IBM differs from the above mentioned method as it takes an immature egg and lets it mature in sterile conditions, so that it can be further fertilized and placed in the uterus;
• treatment of female infertility also includes in vitro fertilization;
• alternative treatment for infertility corresponds to freezing a matured egg or embryo in a cryochamber until the onset of favourable conditions for a woman (if she is not planning a pregnancy at the moment).
Medigerman only cooperates with those clinics that can boast both high professional success levels and reasonable prices.