Paediatric surgery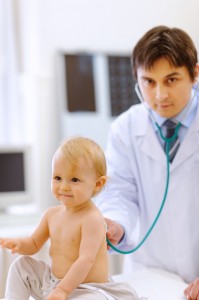 At paediatric hospitals or hospital departments child surgery has a special privilege, and, in this respect, Europe is no exception. The child's body is very different from the adult one, not only in terms of physiology, but even anatomically. Therefore, paediatric surgery is a profession that requires deep knowledge, extensive experience and expertise. German doctors, specialising in paediatric trauma and surgery, have all these features.
Medical provider Medigerman maintains strong partnerships with all leading medical institutions in Germany. With us, you get a guarantee that your chosen centre of paediatric surgery has all the modern technologies and procedures. Besides, we can arrange you an appointment with the best specialists in the country.
At paediatric hospitals surgery is often associated with traumatic injuries. A child actively explores the world. However, her/his curiosity and lack of life experience can, unfortunately, lead to accidents and injuries. This fully applies to German children, so local doctors have extensive experience in this field. With Medigerman, young patients from Kiev, Moscow and other CIS cities can now take full advantage of this experience.
Naturally, there exist many other diseases that are indications for pediatric surgeries. Due to fast regenerative capacity of the child's body, German doctors can often completely cure those pathologies that are incurable in adulthood. Moreover, any pediatric centre in Germany always opts for endoscopic techniques. Their use reduces the risk of complications and significantly shortens the aftercare duration by minimizing the extent of interference.
Paediatric surgery and traumatology in Germany is the key to a quick recovery giving your child the best chance to avoid complications and disease degeneration into chronicity.