Orthopedics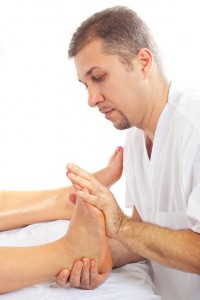 Orthopedics is today one of the most developed fields of medical research in Germany. Medical treatment of joints and bone pathologies enjoys the highest level of development reinforced by the use of the latest techniques, technology and materials. By working with Medigerman, you can be sure that we will find you the best German orthopedists, and the treatment itself will take place in clinics specializing in diseases of the musculoskeletal system.
Orthopedic diseases require thorough diagnosis to determine the most beneficial treatment strategy. Extra-precision X-ray machines, endoscopic fiber optic probes, laboratory studies of specific immune agents, – all these procedures help German doctors establish a diagnosis with the maximum accuracy. This means that the likelihood of your complete recovery is extremely high.
Similarly, swift introduction of new products into medical practice is characteristic of orthopedics. Thus, arthroscopic techniques are employed for diagnosis and treatment of joints pathologies, prosthetic joints involve the use of high polymer materials, and any surgery is performed using endoscopic techniques. For the patient, this means that the period of a hospital stay will be shorter. In some cases, patients return to their normal lifestyles on the second day after the surgery.
Treatment of musculoskeletal pathologies in Germany is your chance to have a total freedom of movement!
Falls Sie mehr Infos über die Orthopädie in Deutschland benötigen, besuchen Sie bitte unsere extra Webseite: http://orto-center.ru