Rehabilitation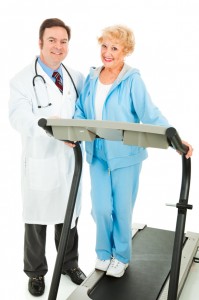 In Germany, great attention is paid not only treatment, but also to physiatrics and aftercare. They focus on enabling a person to perform normally or at least to significantly improve his/her quality of life. Therefore, Medigerman invites you to undergo rehabilitation in one of Germany's recovery centers.
Treatment prices mainly depend on the degree of disability:
• if a patient is capable to take care of him/herself, it is mild;
• if a patient is confined to a wheelchair, it is medium ;
• if a patient is bedridden, it is severe.
For each patient the rehabilitation program and its duration are purely individual.
Rehabilitation of disabled persons in Germany, above all, means recovery of each of the lost body functions. Experienced therapists can help you get rid of the difficulties in:
• communication;
• walking;
• buttoning, writing letter – all activities involving fine motor skills;
• observing daily hygiene and other life rituals.
Another determinant for prices is the type of recovery you need:
• cardiovascular system – heart attacks, myo-, peri- and endocarditis;
• vascular and neurological disorders – Alzheimer disease, Parkinson disease, blood-stroke;
• orthopedic system – fractures and injuries that are accompanied by muscle atrophy;
• sports injuries;
• oncology.
After-stroke rehabilitation in Germany ensues proven methodologies and excellent results. An integrated approach consists of a thorough exercise of every muscle reinforced with the help of the latest fitness equipment, mineral mud treatment and physical therapy.
If you need stroke aftercare, Medigerman has all capacities to select the best specialized center in Germany. There you will be provided with everything you need to improve your health: round-the-clock medical care, attentive staff and individually scheduled exercises.
Post-chemo rehabilitation requires not only exercises, but also the assistance of a qualified psychologist. She/he can restore your self-confidence, help you feel happiness and once again strive to achieve your life goals.
You can arrange post-chemo rehabilitation in Germany while still undergoing treatment in Kiev or Moscow. Our company will take care of enlisting all German clinics and rehabilitation centres and choosing the one perfectly matching your individual case. Meanwhile, all you need to do is to sign a contract benefitting you both technically and economically. As a result, you get the opportunity to return to your normal lifestyle without paying anything extra.
Medigerman reminds you that disability should not mean a lifetime verdict: choose rehabilitation in Germany and your personal experience will prove it!